What is the personality type of Fluttershy? Which MBTI personality type best fits? Personality type for Fluttershy from My Little Pony Friendship Is Magic 2010 and what is the personality traits.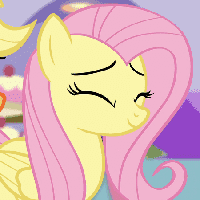 Fluttershy personality type is ISFJ, which suggests she's a very loyal, dependable, trustworthy, and sensitive individual.
A sweet-natured but very timid and insecure pegasus who likes to take care of animals. While never losing her kind nature, she learns to be more confident and assertive as the show goes on. She represents the Element of Kindness.
My Little Pony Friendship Is Magic 2010 Profiles