Delilah Alves Personality Type, MBTI
What is the personality type of Delilah Alves? Which MBTI personality type best fits? Personality type for Delilah Alves from You 2018 and what is the personality traits.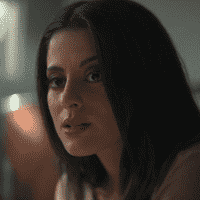 Delilah Alves personality type is ISTP, meaning she is extremely independent and self-sufficient. She often appears to be aloof, but she is actually very down-to-earth. She is very intelligent, but her delivery is sometimes too dry for people to understand.
You 2018 Profiles