Big Nose Thug Personality Type, MBTI
What is the personality type of Big Nose Thug? Which MBTI personality type best fits? Personality type for Big Nose Thug from Tangled 2010 and what is the personality traits.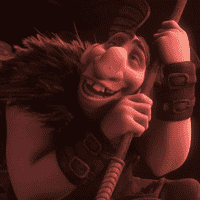 Big Nose Thug personality type is INFP, which is the same as me. Also, I was just named after an album of The Pharcyde titled "Bizarre Ride II the Pharcyde".
Tangled 2010 Profiles
See All Tangled 2010 Profiles