What is the personality type of Libra (Western Zodiac)? Which MBTI personality type best fits? Personality type for Libra (Western Zodiac) from Zodiac and what is the personality traits.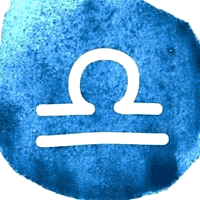 Libra (Western Zodiac) personality type is ESFJ, ESFJ, or ENTJ.
ESFJ: The Protector
ESFJs are described as protective, warm, and nurturing. They take their role as caregivers very seriously, and do not want to let anyone down. They are very loyal and do not tolerate insubordination or disrespect from their loved ones. They aim to provide the best in all they do and expect the same in return. ESFJs love their families and will go out of their way to help them. They are not afraid to speak their minds and will not hesitate to tell their loved ones what they need to hear. They like to know what is going on in the lives of those they care about and will ask as many questions as they can to make sure those they care for are okay. ESFJs are sensitive and feel deeply about those they care for. They will work hard to make them happy and will do whatever it takes to make them happy. They can be stubborn and tend to hold grudges and be very hard on themselves and those they care for.
ESFJs value loyalty and honesty above all else and tend to become angry if they feel they have been wronged.
Libra (♎) is the seventh astrological sign in the Zodiac. It spans 180°–210° celestial longitude. Under the tropical zodiac, the Sun transits this area on average between (northern autumnal equinox) September 23 and October 22, and under the sidereal zodiac, the sun currently transits the constellation of Libra from approximately October 31 to November 22. The symbol of the scales is based on the Scales of Justice held by Themis, the Greek personification of divine law and custom. She became the inspiration for modern depictions of Lady Justice. The ruling planet of Libra is Venus. Libra and Aquarius are the only zodiac constellations in the sky represented by inanimate objects. The other eleven signs are represented either as an animal or mythological characters throughout history.
Zodiac Profiles