What is the personality type of Murray Franklin? Which MBTI personality type best fits? Personality type for Murray Franklin from Joker 2019 and what is the personality traits.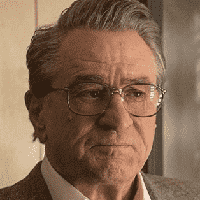 Murray Franklin personality type is ESTP, or extraverted, sensing, thinking, perceptive.
Personality type descriptions are based on the authors' opinions and are for general information purposes only. They are not intended to be applied to any individual's specific circumstances.
Want to read more?
Discover other personality types with our free eBook: Personality Type Junkie: A Guide to Understanding Yourself and Others.
Joker 2019 Profiles
See All Joker 2019 Profiles