Jinx Personality Type, MBTI
What is the personality type of Jinx? Which MBTI personality type best fits? Personality type for Jinx from League Of Legends and what is the personality traits.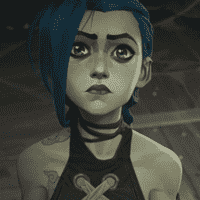 Jinx personality type is ESFP, which does not surprise me. However, I would have guessed a more introverted Feeling preference. This fits the feeling-oriented nature of her Jovian clique, but still.
Click to expand...
League Of Legends Profiles