What is the personality type of Klaus Martin Schwab? Which MBTI personality type best fits? Personality type for Klaus Martin Schwab from Other Contemporary Political Figures and what is the personality traits.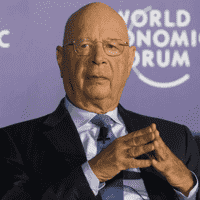 Klaus Martin Schwab personality type is INTJ, INTJ is a rare personality type with a logical, research-oriented approach to life.
INTJs live in the world of the possibilities. They are future-oriented, and have a preference for abstract concepts and systems. They have a strong interest in scientific and technical details, and enjoy challenges and puzzles. INTJs can be very analytical in their approach to any task, and they tend to see the world in terms of systems and problems.
INTJs have a great deal of focus, and they can become so engrossed in a subject that they can become blind to everything else around them. They don't like to get distracted, and they can get frustrated when other people do not share their focus. INTJs are known for their highly developed abilities of intuition and insight. But INTJs can also get very frustrated by their inability to understand what other people are saying. And this frustration can lead to INTJs becoming impatient with other people, or even aggressive.
INTJ Personality Types
Klaus Martin Schwab (born 30 March 1938 in Ravensburg, Germany) is a German engineer and economist best known as the founder and executive chairman of the World Economic Forum. His wife and first collaborator, Hilde, co-founded the Schwab Foundation for Social Entrepreneurship with him.
Other Contemporary Political Figures Profiles