What is the personality type of Beidou? Which MBTI personality type best fits? Personality type for Beidou from Genshin Impact and what is the personality traits.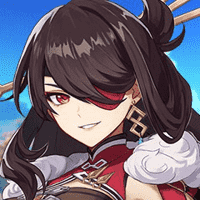 Beidou personality type is ESTP, and I'm an ESFP. I don't know if this means anything to anyone, but I find it interesting.
Beidou (Chinese: 北斗 Běidǒu) is a playable Electro character in Genshin Impact. She is the Captain of the Crux Fleet. Besides her capabilities as a fleet captain and her immense strength, many in Liyue know her for her lack of fear towards the Tianquan of the Liyue Qixing, Ningguang — a trait that the other woman appreciates, yet grows irritated by.
Genshin Impact Profiles