What is the personality type of Falco Grice? Which MBTI personality type best fits? Personality type for Falco Grice from Shingeki No Kyojin and what is the personality traits.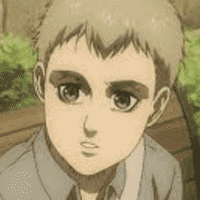 Falco Grice personality type is INFJ, followed by INTJ and INFJs who prefer ISTJ.
More than any other personality type, INFJs are driven to recognize and encourage the development of individual potential in others.
They seek to understand people on a deep, personal level, and they do not count themselves the fortunate ones simply for getting to know them.
They can be very perceptive and intuitive when it comes to understanding other people and their needs and motivations, and they often find ways to help others in ways that aren't always obvious.
This is in part because INFJs care deeply about others, and they often feel a powerful desire to make a difference in the world.
Because INFJs are so driven to understand and help others, they can sometimes push others into situations that they do not want or need.
INFJs' strong desire to help others can sometimes mean that they can become too involved in someone else's life.
Still, INFJs are likely to be concerned with the welfare of others and to feel a deep sense of responsibility for them.
Shingeki No Kyojin Profiles