What is the personality type of Hajime Hinata? Which MBTI personality type best fits? Personality type for Hajime Hinata from Super Danganronpa 2 Goodbye Despair and what is the personality traits.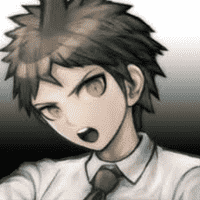 Hajime Hinata personality type is ISTJ, and has a very strong desire to be a good and humble boy.
Hajime is a very polite and gentle boy. He is very polite and courteous. If he sees someone in need he will help him or her, even if it means risking his own safety. His polite and gentle nature makes him a good person to get on with, even if he doesn't talk much.
Hajime Hinata (日向 創) is a student of Hope's Peak Academy's Class 77-B, and a participant of the Killing School Trip featured in Danganronpa 2: Goodbye Despair. He doesn't remember his talent at the beginning of the Killing Game, so his title is the Ultimate ??? (超高校級の「???」 lit. Super High School Level ???).
Super Danganronpa 2 Goodbye Despair Profiles