What is the personality type of Obi-Wan Kenobi? Which MBTI personality type best fits? Personality type for Obi-Wan Kenobi from Star Wars The Clone Wars 2008 and what is the personality traits.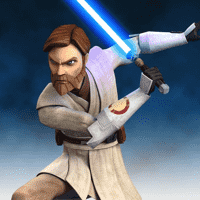 Obi-Wan Kenobi personality type is INFJ, which means that he is an introverted, intuitive-thinking, feeling type. It's also known that he is an INFJ.
According to Keirsey's theory, "The INFJ is often close to being a misfit among their peers. They struggle with the mundane, the ordinary, the obvious, the expected—all of which are anathema to the INFJ. They are known for being shy, quiet, reserved, and private. Yet they are not so much introverted as they are deep. They are usually rather shy in social settings, yet are very warm and friendly in the privacy of their own homes. They usually prefer to be alone and not join in group activities."
The ego strength for Obi-Wan Kenobi is his sense of duty and honor, and his will to contribute to helping others.
Note: Personality and character strengths and weaknesses and cognitive functions are all explained in this article: 20 Insights into the Minds of Star Wars Characters [Infographic]. [This article was originally published on June 5, 2018 on Psychology Today.]
Star Wars: The Force Awakens (2015)
Obi-Wan "Ben" Kenobi is a fictional character in the Star Wars franchise. Within the original trilogy, Obi-Wan is a Jedi Master as a supporting character and is portrayed by English actor Alec Guinness. In the later-released prequel trilogy, a younger version of the character serves as one of the two main protagonists, alongside Anakin Skywalker, and is portrayed by Scottish actor Ewan McGregor. In the original trilogy, he is a mentor to Luke Skywalker, to whom he introduces the ways of the Jedi. After sacrificing himself in a duel against Darth Vader, Obi-Wan guides Luke through the Force in his fight against the Galactic Empire. In the prequel trilogy, set decades earlier, he is initially a Padawan to Jedi Master Qui-Gon Jinn, and later mentor and friend of Luke's father Anakin, who falls to the dark side of the Force and becomes Vader. The character briefly appears in the sequel trilogy as a disembodied voice, speaking to protagonist Rey.
Star Wars The Clone Wars 2008 Profiles