What is the personality type of Captain Rex? Which MBTI personality type best fits? Personality type for Captain Rex from Star Wars The Clone Wars 2008 and what is the personality traits.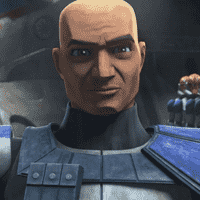 Captain Rex personality type is ISTJ, which means he is Introverted, Sensing and Thinking. He is a thinker and not a feeler. His Sensing indicates that he can use his senses to gather information about the people around him and the world.
He has good communication skills and is a good listener. He is also analytical and prefers to solve problems using logic and analysis.
He is a good decision-maker and is usually not impulsive. He likes to plan things out before doing anything. He is also able to creatively come up with solutions to problems and challenges, which he is good at.
He is also very loyal and loves his friends and family. He is very protective of them and will stand up for them, which he does very well. He will support the people he loves and they will support him as well, as they can see that he is loyal and they can count on him.
What Do Other People Think of My Personality Type?
The personality type descriptions below are taken from personalitytype.com. Click on the types you like the sound of and read more about them!
Captain Rex, is a fictional character in the Star Wars franchise created by George Lucas. He was introduced as a main character in the animated The Clone Wars 2008 film and the related television series of the same name. Rex is a clone trooper of the Grand Army of the Republic, cloned from Mandalorian bounty hunter Jango Fett, and serves the Galactic Republic under the command of Jedi General Anakin Skywalker and Jedi Commander Ahsoka Tano. Since his introduction in The Clone Wars, he has also appeared in the 2014 Star Wars Rebels television series and various spin-off media. Like all clone troopers in The Clone Wars and Rebels, Rex is voiced by Dee Bradley Baker. He is physically distinguished from other clone troopers by his close-shaved blond hair, and he is identified by blue markings on his armor and by stylized hawk eyes painted on his helmet. Rex was also distinguished by his use of twin blaster pistols in combat.
Star Wars The Clone Wars 2008 Profiles