What is the personality type of Itoigawa Youko? Which MBTI personality type best fits? Personality type for Itoigawa Youko from Hyouka and what is the personality traits.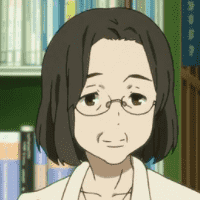 Itoigawa Youko personality type is ISFJ, INFJ, INTJ, ISFP, ISFx, ISFz, INTP, ISTJ, INFJ, INTJ, ISTP, ISFJ, ISFx, ISFz, INFJ, INTJ, ISTP and INFJ.
[SPOILER ALERT]
Youko Itoigawa (糸魚川 養子 Itoigawa Yōko) is the minor character of Hyouka. She is a librarian at the Kamiyama High School. Before marriage her surname was Kooriyama (郡山).
source: hyouka wiki fandom
Hyouka Profiles