Akito Ootori Personality Type, MBTI
What is the personality type of Akito Ootori? Which MBTI personality type best fits? Personality type for Akito Ootori from Ouran Koukou Host Club and what is the personality traits.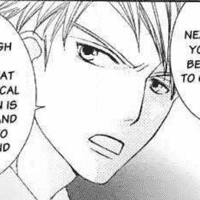 Akito Ootori personality type is ISTJ, he is very logical and practical. He is not shy of speaking his mind, although he is very polite. He is fairly good friends with his family, who he loves very much. He likes Ootori style of karate and will sometimes exhibit a less mature side like when he gets mad at his brother for teasing him. He dislikes tomfoolery and is very serious about things, but can be easily angered by those who tease him. He tends to be a bit sarcastic and blunt at times.
Ouran Koukou Host Club Profiles
See All Ouran Koukou Host Club Profiles