What is the personality type of Adian Napitupulu? Which MBTI personality type best fits? Personality type for Adian Napitupulu from Political Commentators and what is the personality traits.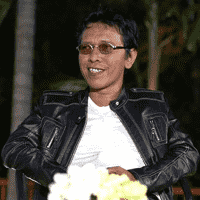 Adian Napitupulu personality type is ESTJ. And their enneagram is 1w2.
To learn more about ESTJ and its traits click here.
Adian Yunus Joshua Napitupulu is a politician and activist from Indonesia who currently serves as a member of the House of Representatives of the Republic of Indonesia (DPR RI) fraction of the Indonesian Democratic Party of Struggle (PDIP) and representing the constituency of West Java V ( Bogor Regency ) since 2014. He is currently also a member of Commission VII of the House of Representatives whose scope of duties is in the fields of energy, research and technology, and the environment.
Political Commentators Profiles