What is the personality type of Agustín Laje Arrigoni? Which MBTI personality type best fits? Personality type for Agustín Laje Arrigoni from Other Contemporary Political Figures and what is the personality traits.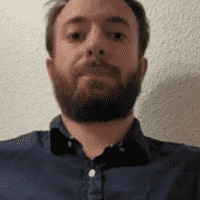 Agustín Laje Arrigoni personality type is ESTJ, which is one of the 16 personality types. If you would like to learn which personality type you are, take the Test Yourself! The MBTI assessment can also be taken online.
Like this: Like Loading...
Agustín Laje Arrigoni (Córdoba, 16 de enero de 1989) es un escritor, politólogo y conferencista argentino.​ Es coautor del best-seller El libro negro de la nueva izquierda. Es fundador y presidente de la Fundación Libre, un think tank​ de ideología conservadora. Ha sido considerado como un derechista. Sus dichos han sido calificados como homofóbicos en múltiples oportunidades.​ Asimismo, se autodenomina paleolibertario, minarquista y antifeminista.
Other Contemporary Political Figures Profiles