What is the personality type of Caterpillar? Which MBTI personality type best fits? Personality type for Caterpillar from Alice In Wonderland 1951 and what is the personality traits.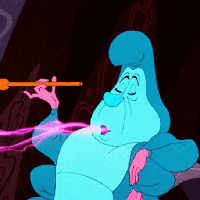 Caterpillar personality type is INTP, with interests in philosophy, logic, and creativity. "I am a very logical person," he says. "There's no need for me to go out of my way to be happy. I think it's okay to be sad sometimes."
So how is he doing? "I feel like I am doing fairly well," he says. "I feel like I am living the life my parents raised me for."
His father, I'm sure, would be pleased.
Alice In Wonderland 1951 Profiles
See All Alice In Wonderland 1951 Profiles