What is the personality type of Jean Kirschtein? Which MBTI personality type best fits? Personality type for Jean Kirschtein from Shingeki No Kyojin and what is the personality traits.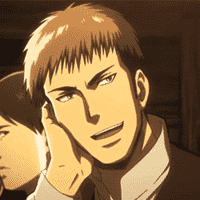 Jean Kirschtein personality type is ESTJ, which is the Extroverted, Sensing, Thinking, Judging type.
The ESTJ personality type is well-suited to careers that require organization and leadership. ESTJs are often very detail-oriented, which can make them excel at careers that are very dependent on rules and regulations. ESTJs are often good managers, because they are able to follow rules and plan ahead. ESTJs also make good leaders, because they are able to bring out the best in their team.
ESTJs are often very goal-oriented people, which can be a problem because they can sometimes be too goal-oriented. ESTJs are sometimes impatient, because they want results very quickly. They also sometimes have difficulty delegating work to their subordinates.
ESTJs are often described as very organized people. This is one of the key features of the ESTJ personality type. They are often very good at planning ahead, so they can often tell what will happen before it does. This can be a problem because no matter how well they plan ahead, it is very unlikely that they will be able to predict everything that might happen.
ESTJs are often good at dealing with people, because they are able to be very direct with them.
Jean Kirstein is a graduate of the 104th Training Corps, among whom he ranked 6th best. Jean hails from Wall Rose's Trost District, and joined the military with hopes of obtaining a peaceful life as part of the Military Police Brigade, but would later find himself joining the Survey Corps. Currently, he serves as a commanding officer in the Survey Corps, leading a squad during the Raid on Liberio.
Shingeki No Kyojin Profiles