What is the personality type of Tuffnut Thorston? Which MBTI personality type best fits? Personality type for Tuffnut Thorston from How To Train Your Dragon Franchise and what is the personality traits.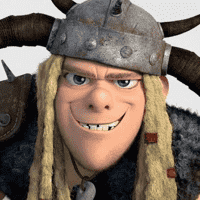 Tuffnut Thorston personality type is ESFP, which means they are the jester, the clown, the social butterfly, the comedian, the entertainer, the lover, the fighter, the violent romantic, the free spirit.
They are most likely to be found in the following careers:
Entertainer
Visual artist
Writer
Director
Musician
Teacher
Jester is also a great word for being so funny you have to be careful not to offend.
How To Train Your Dragon Franchise Profiles
See All How To Train Your Dragon Franchise Profiles